Member Benefits
Did You Know You Get Three Memberships In One...
And Benefits at Each?
Metropolitan Builders Association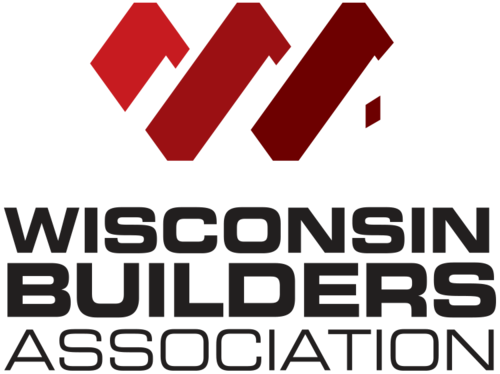 Wisconsin Builders Association

National Association of Home Builders
Advocacy
When you join the MBA, you automatically become a member of the Wisconsin Builders Association (WBA), located in Madison, Wis. and the National Association of Home Builders (NAHB) located in Washington, D.C. In fact, portions of your dues go directly to both the WBA and NAHB. Therefore, your membership brings benefits from not one, but three organizations, advocating on behalf of you, and the home building industry, at the local, state, and national levels!
Connection
We pride ourselves on the expertise amongst our membership and quality connection is the heart of any association. Make the most of your MBA Membership when you get involved!
Here's some ideas of how to get you started:
Support your passion: Participate in a Committee
Connect with experts: Join a B2B Group
Make a new friend: Network at a Connect Event
Spread the word: Help Recruit New Members
Volunteer your time: Spring Tour, Parade of Homes, or the annual Home Building & Remodeling Show
Savings
Your MBA membership entitles you to discounts from the NAHB on every day expenses like cell phones and phone service, plus big ticket purchases like vehicle leasing and purchasing programs. It even provides you access to discounted financial services, payroll processing, health care programs, and shipping discounts.
View the NAHB Member Advantage program to learn about additional member benefits available to you!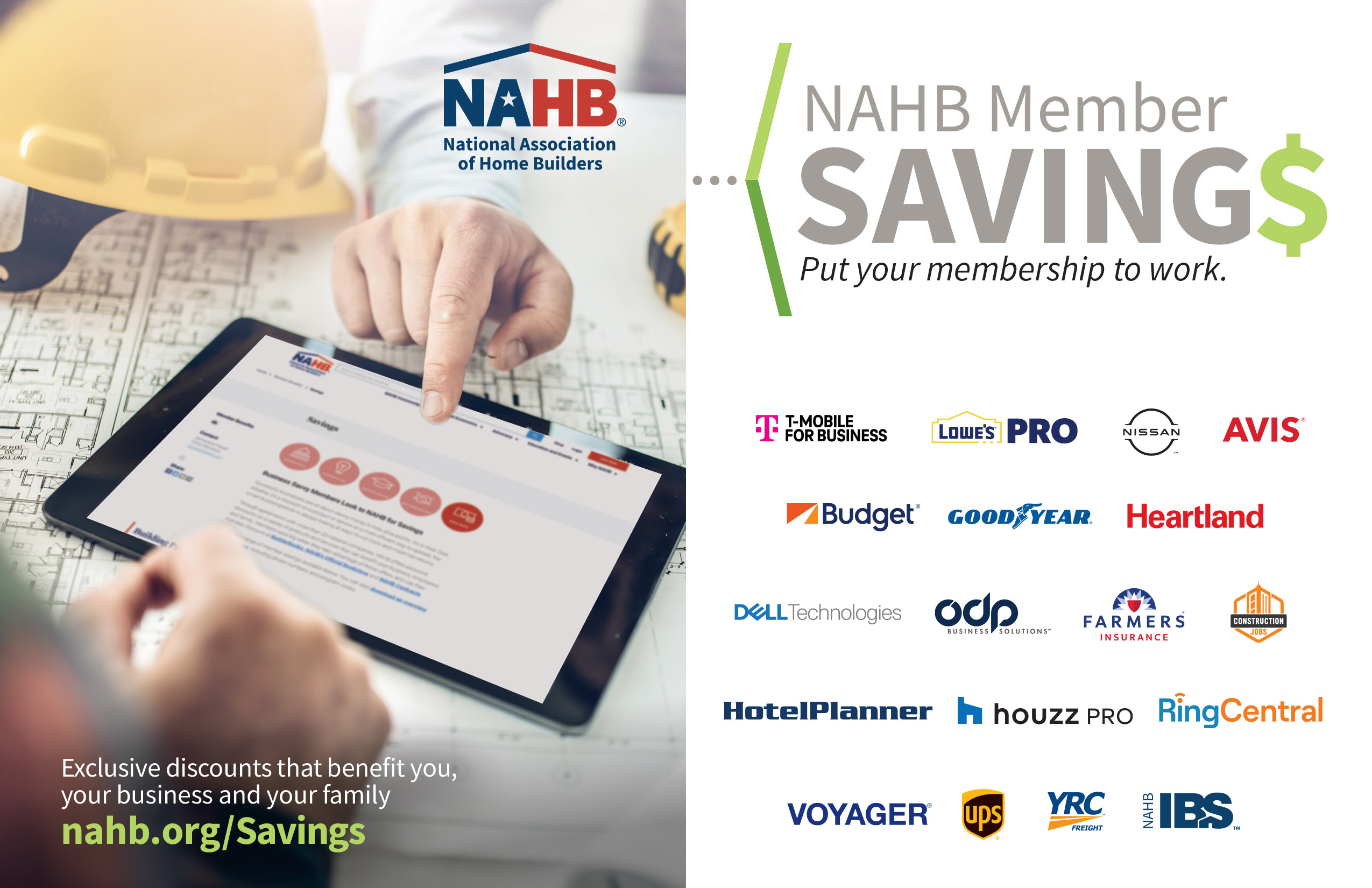 HBA Rebates
MBA members can also participate in WBA's Member Rebate Program. Get money back for products you already use! Quarterly rebate payments are available for 50+ manufacturers of products like lighting, appliances, paint, HVAC systems, and more. In 2022, participating WBA builders and remodelers received an average rebate of $1,526.65
Visit WBArebates.com to register and make a claim!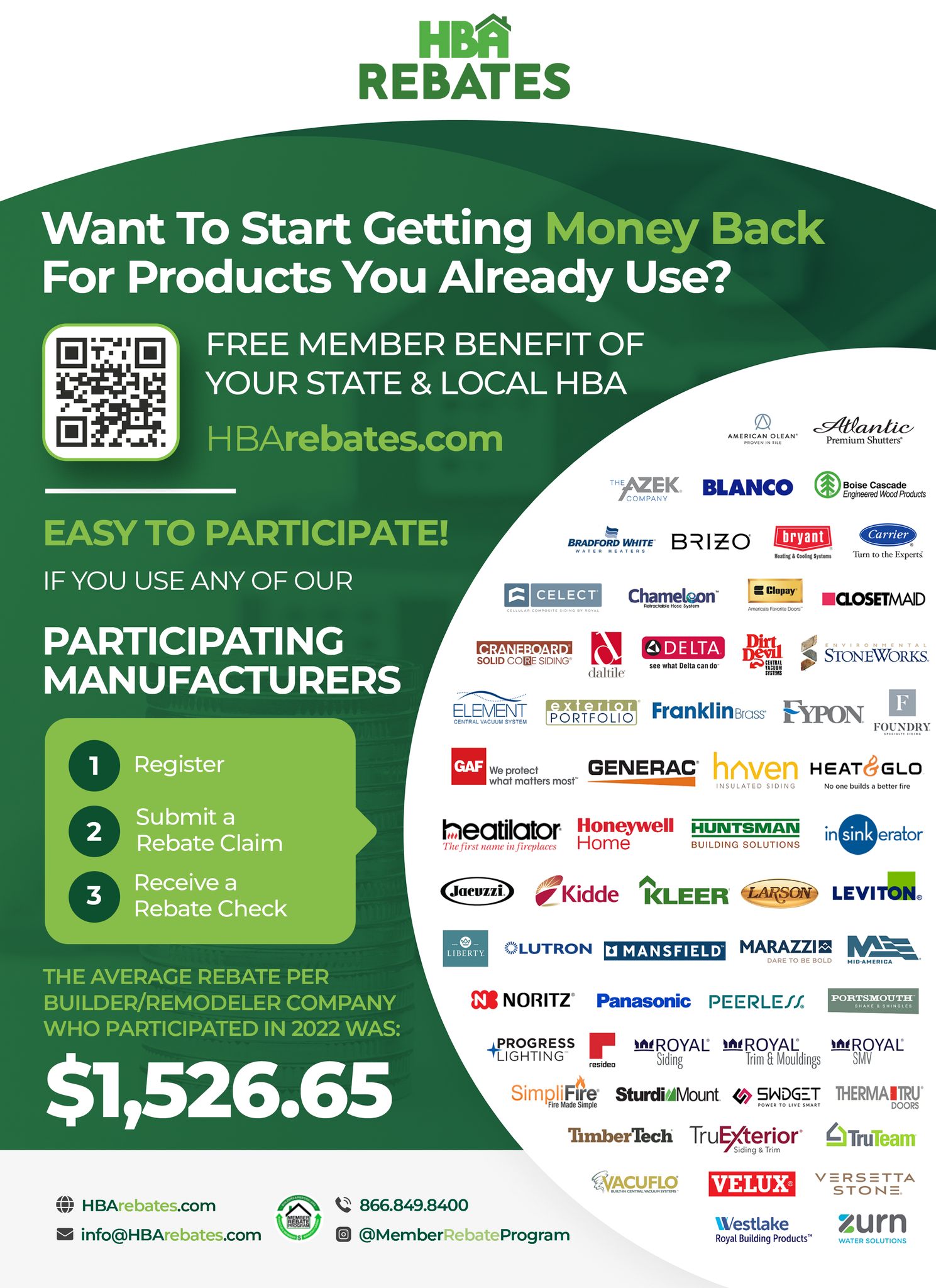 Business Insurance
Designed to protect your business- The MBA has partnered with R&R Insurance and Encova to keep your business, people, and assets safe – free from the risk that can drive up your operating costs. As an independent agency operating throughout the Midwest, R&R insurance services is one of the leading providers of business insurance solutions to thousands of businesses throughout Wisconsin.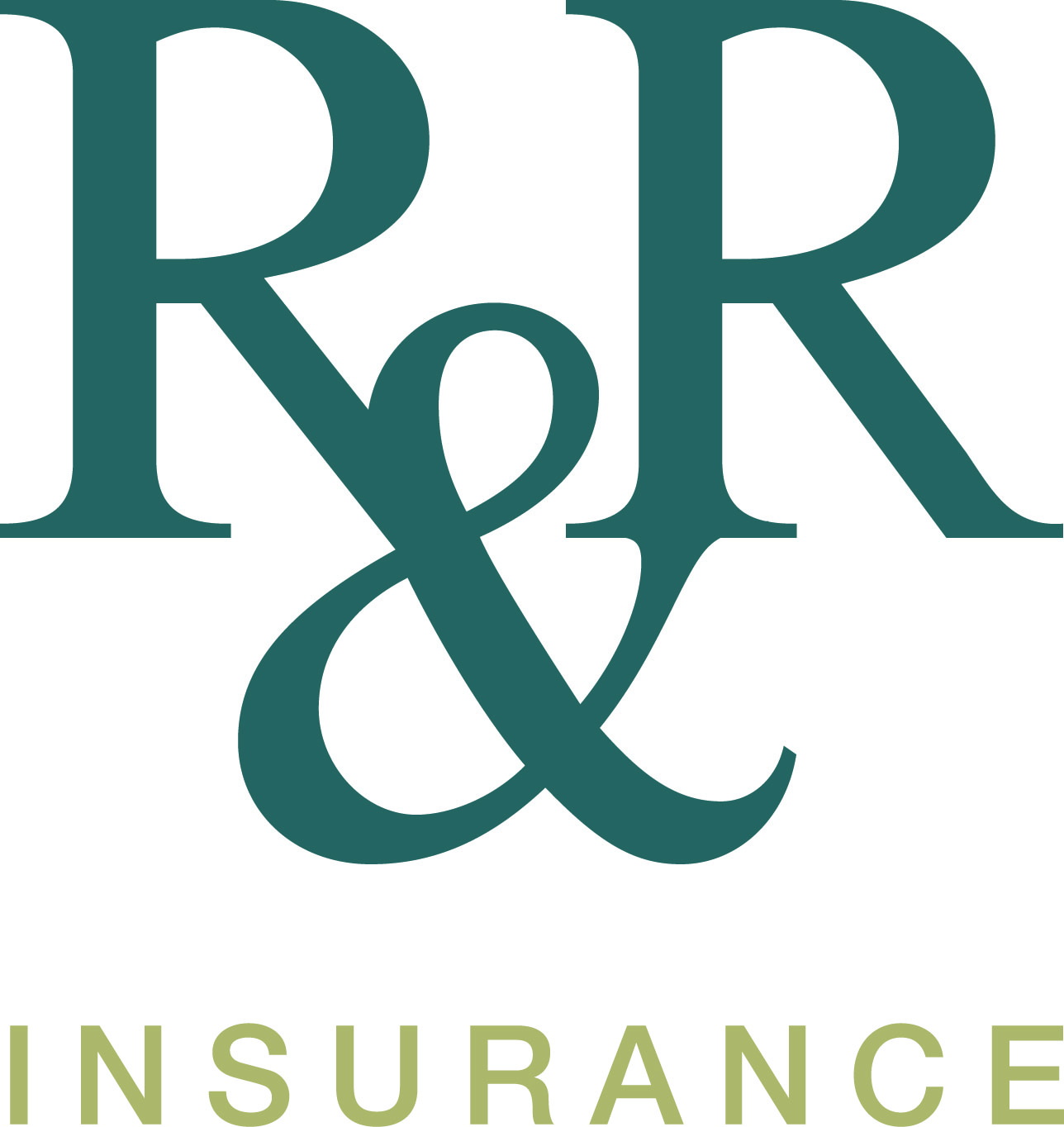 R&R Insurance- As a partner of the MBA since 1983, R&R Insurance is one of the largest independent and family-owned insurance agencies in the Midwest. As the Knowledge Brokers and a Business Insurance Top 100 Agency, R&R Insurance has decades of construction expertise and provides leading industry benchmarking tools, market trends, and insights so that its clients can make informed data-driven decisions. Their in-house team of data analysts, claim professionals, loss prevention specialists, and account managers help support their clients with exceptional customer service. MyKnowledgeBroker.com
To learn more, please contact Matt Seitz at Matt.Seitz@RRins.com
Business Coaching & Consulting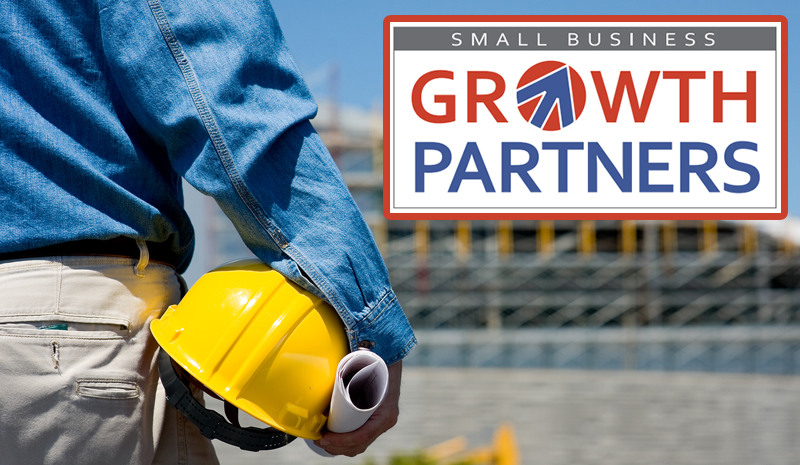 As part of your second tier of membership, through the WBA - The WBA is proud to share an alliance with Small Business Growth Partners, a Milwaukee-based national business coaching and consulting company with an extensive background in helping small business owners focus their time to work "on" their business rather than just "in" their business.
Members can receive complimentary business assessment services every year (a $2,200 value), as well as the opportunity to partner with this exclusive firm that does not offer services to the general public!
To learn more, click here for more information